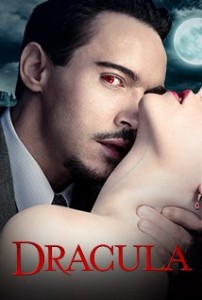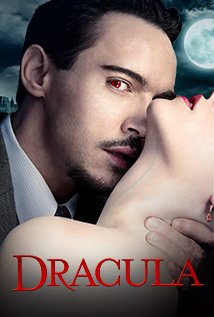 The series introduces Dracula as he arrives in London, posing as an American entrepreneur who maintains that he wants to bring modern science to Victorian society. In reality, he hopes to wreak revenge on the people who ruined his life centuries earlier. There's only one circumstance that can potentially thwart his plan: Dracula falls hopelessly in love with a woman who seems to be a reincarnation of his dead wife.
Opening scene:
Enter the arrival of Alexander Grayson (played by Jonathan Rhys Meyers) to England with his lavish party. He spots Mina, a woman who strongly resembles his dead wife Ilona, from across the room with her friends Jonathan Harker and Lucy Westenra. He also meets Lady Jayne Wetherby as well as his victims, members of the Order of the Dragon.
What makes this show interesting is the way it is woven together. Mixing the original Bram Stoker's Dracula story with historical time and place, and a new "twist" with him posing as an American business man who is introducing the idea of "wireless power". And taking the original characters of Van Helsing and and how he and Dracula end up working together and least for  a time.
Dracula and Van Helsing:
The "Dracula" TV series portrays the vampire as an anti hero who wishes to take on the corrupt elite and save the world. But at the same time Jonathan Rhys Meyers is seen killing innocent women to satisfy his blood thirst. Has this portrayal left viewers a little confused emotionally towards the character? Is "Dracula" an evil creature or a champion of mankind?
Van Helsing is seen more like "Dracula's" personal physician and a bit like a mad scientist, instead of a cross bow wielding vampire hunting action figure that many fans expect from the character.
Science and politics:
Viewers for long have associated "Dracula" with the struggle of good against evil and the character is normally portrayed as someone who rejects God. This is usually the main theme of most of the vampire stories, movies and TV shows.
The experiment by NBC of making science and politics, especially of electricity and oil may not have been accepted by many viewers. Have the viewers rejected to see "Dracula" as a successful businessman, instead of a count who lives in castle?
While some people may not like the way the show is changing things up , to me this is an interesting take.